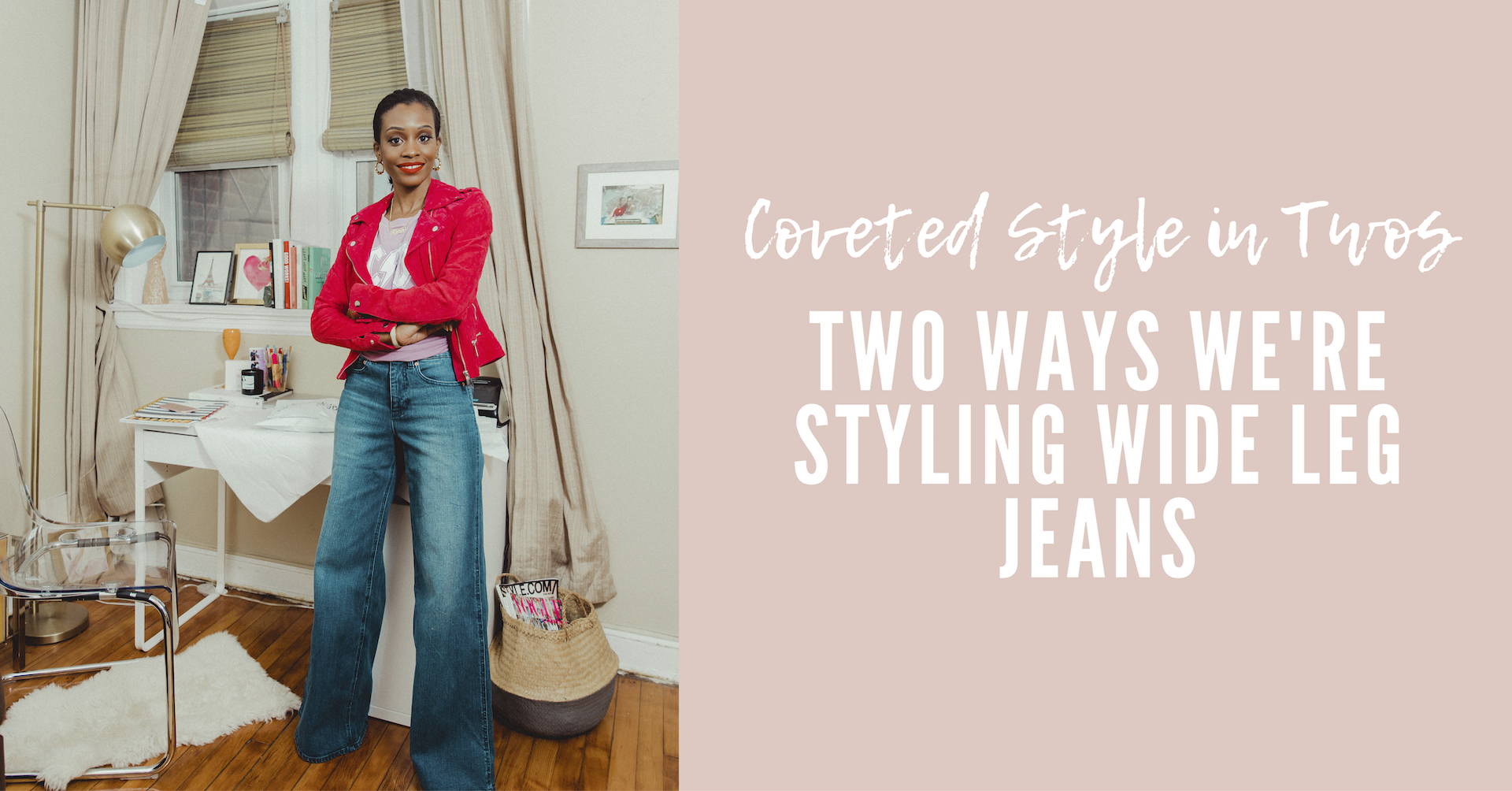 How Coveted Style's Founder wears her favorite wide leg high waisted denim style in two ways.

Author: Alyssa Francois / Category: Style Advice / Published: Apr-23-2019
Here's a little back story about my love for denim. When I worked at Atrium NYC (my first fashion retail job at age 18 which is now closed) for a year and a half, it opened my eyes to a whole new world of denim. Every cut, wash, brand you can think of was stocked. I was promoted from sales assistant to denim specialist, working closely with the denim buyers learning everything I could about each brand and how to forecast the styles customers may love. For me, there was always something about a wide leg jean (and wide leg trousers, too) that made me feel so fancy, and to this day, they still do.
Whether you want to call them wide leg denim trousers, bell bottoms (for the flare styles) or simply wide leg jeans, they're a denim piece that I personally feel anyone can pull off as long as they find the right fit and wear the right pieces to bring the outfit together. If you're in need of quick and easy ways to pull off a wide leg jean, here are two of my most favorite ways to wear it:
LOOK 1: Moto Jacket + Graphic Tee
"I love finding ways to make off-duty looks appropriate during the work week. I typically dress like this towards the end of the week; it's my way of transitioning into weekend mode. The moto jacket and band tee, for me, is more for a laid-back weekend look but when paired with a wide leg jean, it feels dressy. This also makes the perfect Friday outfit if you have plans after work as you can take this look from the desk to a quick happy hour drink with the girls."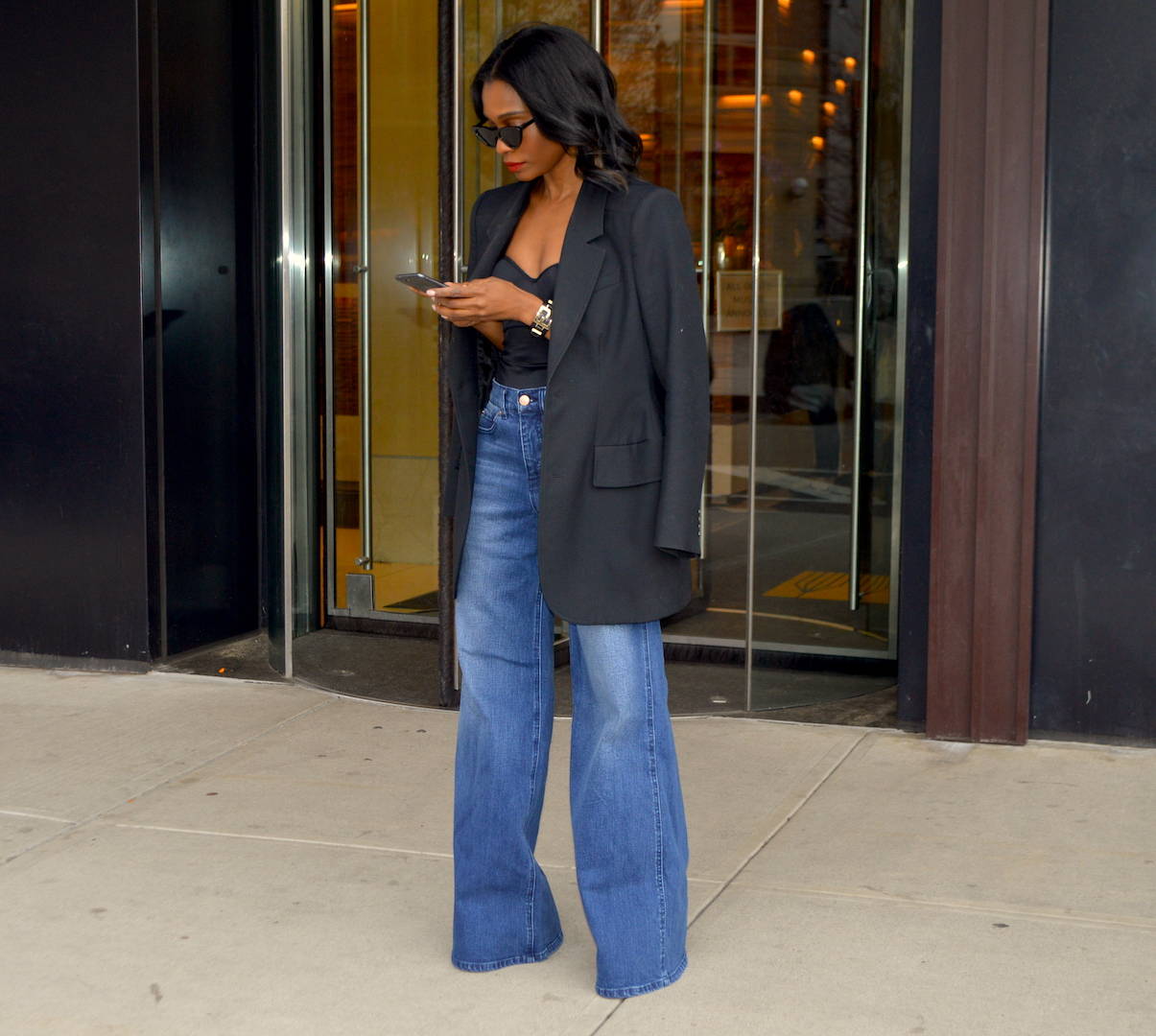 "Blazers make any ensemble look a bit more chic and business casual. I typically wear them when I want to elevate an essential tee, tank or dress. Wearing a wide leg jean with a blazer takes the look a completely different level. You could catch me wearing this outfit to a meeting or an informal interview."
Editors' note: I personally dislike when you can see my feet when wearing a wide leg jean so I rarely get any of mine hemmed. I pair it up with a 4.5 to 5-inch heel to make it work for my height.