Behind The Brand: Alyssa Francois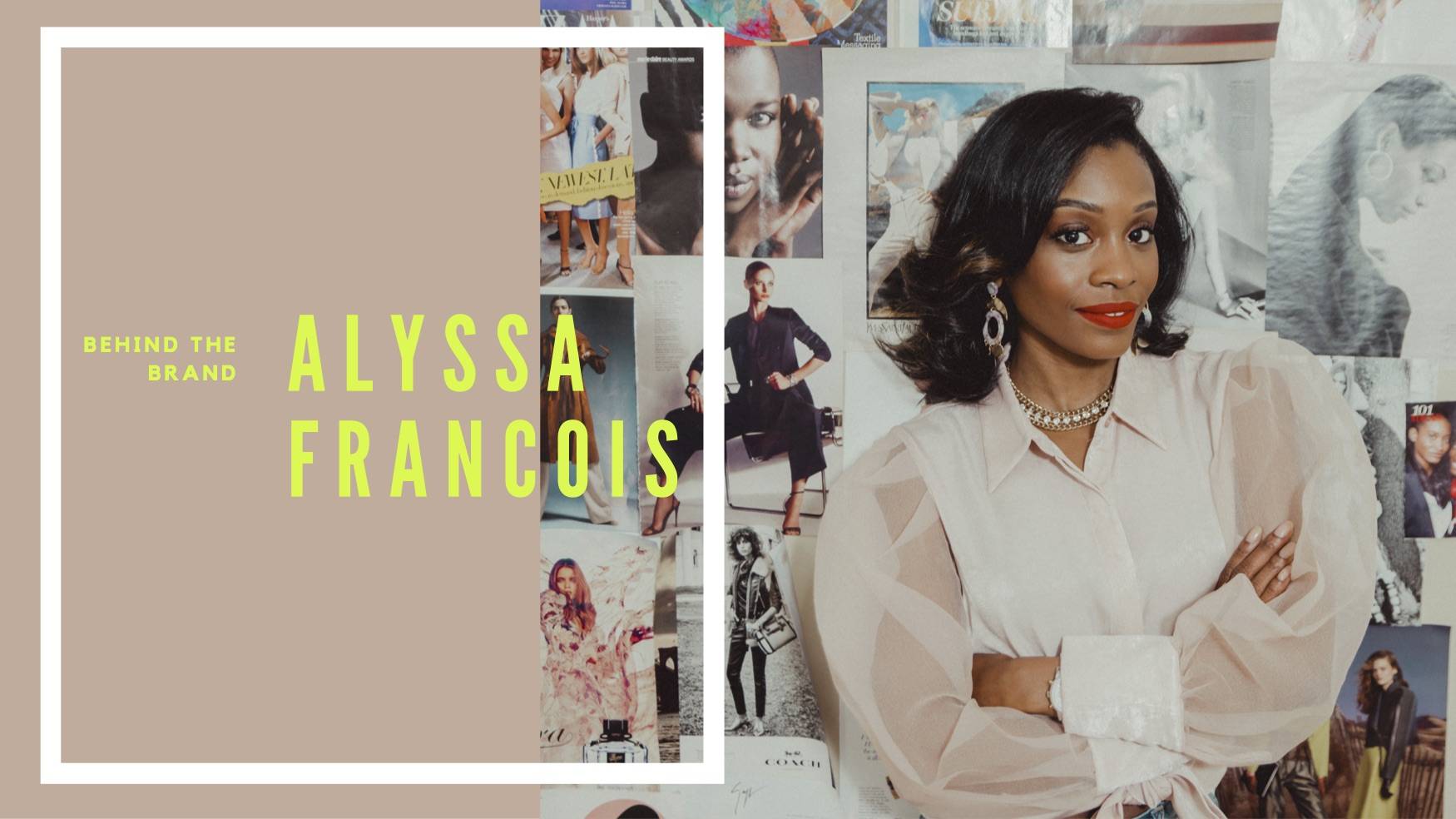 Coveted Style: How Alyssa Francois Launched a Digital Neighborhood Gem

Interview by: Christina Ford /Photography by: Arianna Sharfman/ Published: Mar-04-2019
In a world where it sometimes feels like everyone is trying to make their mark on the fashion and media industries, Alyssa Francois is in possession of a rare quality: she stands out.
She is the founder, owner and creative director of Coveted Style, an online shop and editorial destination for the smart, driven femme à la mode. Visiting her site feels a lot like stepping into a (very) stylish friend's closet. It's the closet of someone who works hard and believes strongly in serving up some flair while doing it. The fashion is chic, modern, and relatable.
I heard about Alyssa and Coveted Style from a close friend and decided that some investigating was in order. Recently I got a chance to get to know her, and she is a perfect blend of business savvy and SoHo vibes, meets island girl next door. Her intelligence and energy draw you in. Read my interview with Alyssa below, and I bet the same thing happens to you.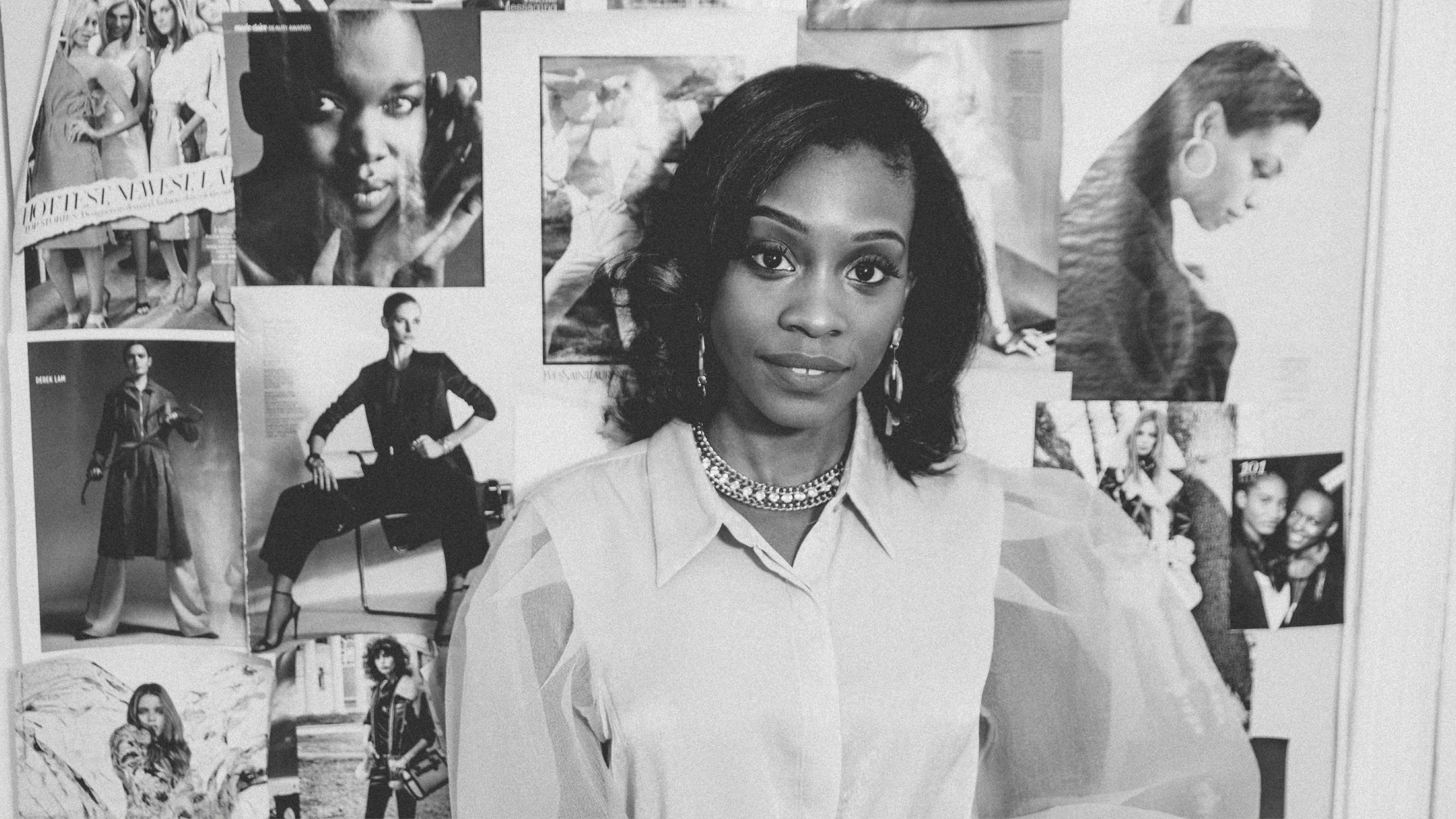 She learned the way of the hustle early.
"For as long as I can remember I toyed with the idea of having my own business. Not for the sake of just having one – I wanted to create something that I felt was missing from the world, no matter how big or small. I've been working since the age of 14. My first job was at a mall kiosk and I got my first fashion retail job in 2008 at Atrium in SoHo. I moved on to working at Scoop NYC for five amazing years. At that time, I was a full-time undergrad student at LIM College pursuing my BBA in Fashion Merchandising, and juggling internships at Teen Vogue, Glamour, Zac Posen and Moda Operandi (one internship per semester).
I learned very early on what it took to be a successful side hustler. You could also say it's part of my DNA. My parents, who are both from Grenada, had side jobs my entire life in order to make ends meet for my brother and I. My mom, a teacher by day, did hair on the weekends up until my junior high school days. Honestly, I don't even know where to start with my dad! He was a marketer and salesman, and serial entrepreneur on the side.
They say "go where you're loved." When it comes to brand ethos, she says "build what you know."
As diverse as my experience is (fashion editorial and retail, beauty, and marketing), and as assorted as my interests are, deciding what to do was challenging. For each possible area of focus, I had a million ideas. I got my first taste of building an e-commerce/media company from the ground up when I worked at Editorialist Magazine in 2014. When the idea of Coveted Style came to mind in 2017, I realized that I didn't have to choose and that I already had everything I needed. It wasn't much, but I took the $1,400 I'd saved from a content marketing side hustle and used it to launch my company. There was a way to weave each of the things I loved into the business model. I enrolled in grad school at LIM College in 2017 for my Masters in Fashion Marketing and applied my business to every single course, graduating in 2018. I did all of this while working my current day job, building Coveted Style along the way."
"Coveted Style was born from a desire to bring a curated shopping experience and bespoke content to the driven and stylish, modern woman. This woman has a style that frequently sparks conversations (and other women covet), lives her life unapologetically, has a variety of interests – from travel to interiors and wellness – that are all dear to her heart. She's a go-getter! One word to describe her: Badass."
"Sometimes our jobs, or even the people around us, can make us feel guilty for what we believe in or the hobbies we enjoy. If you work in a corporate office by day, and you moonlight as a standup comedian, and bake cakes on the weekends, who cares what anyone else thinks? Embrace it all. This is what I want people to overcome when they hear my story. I believe more women should embrace being multifaceted. There was a time when I felt my many interests were an issue and felt insecure about it. I learned the hard way that I had to embrace all of them. Nothing was wrong with me."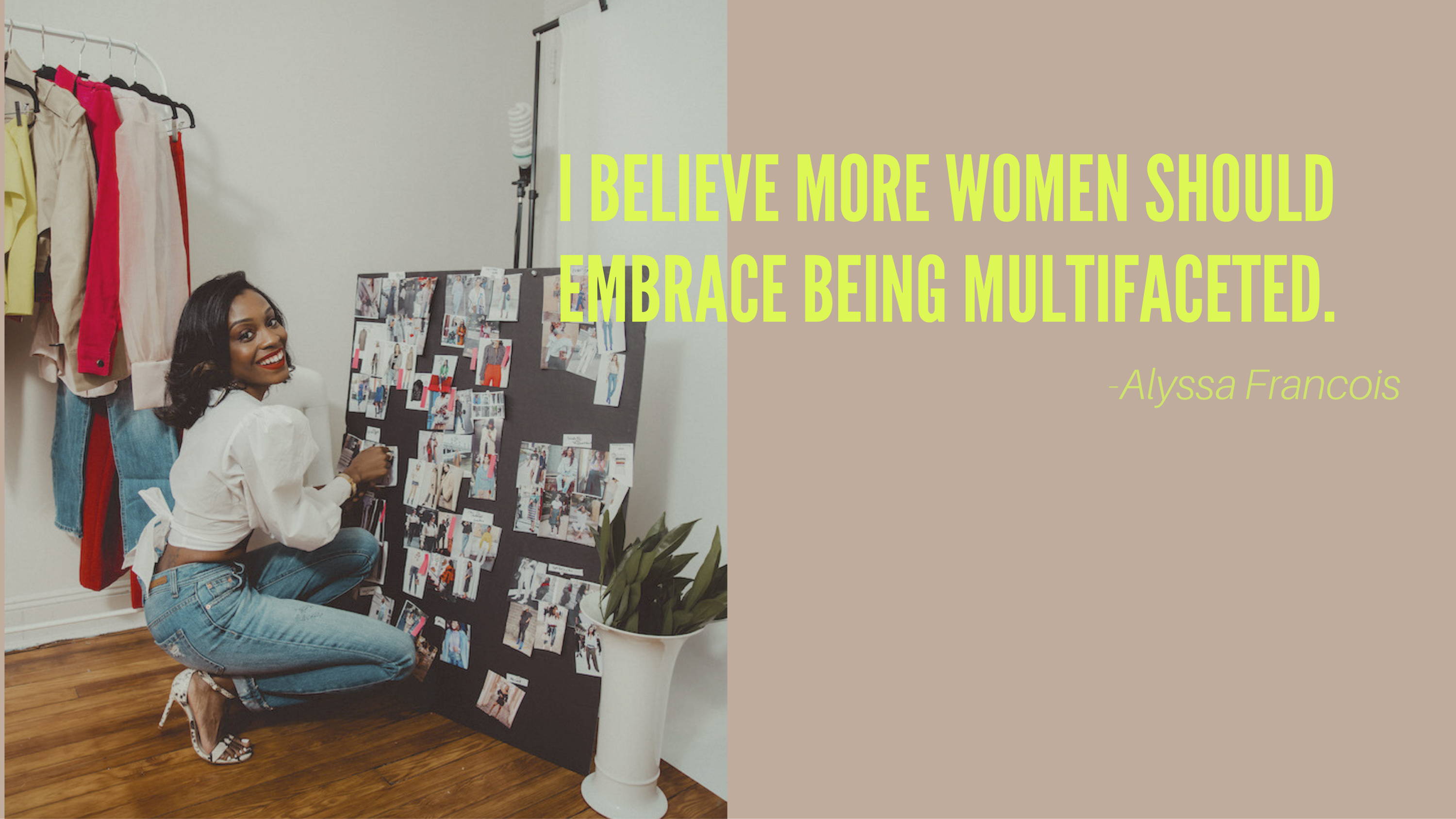 You'd think she does it all, all the time, but no. Even badasses need rest.
"There are days when I try to keep the ball rolling but my body or mind tells me otherwise. When that happens, I do something else to keep my mind at ease, whether it's reading or playing with my dog. I take a breather so I'm ready to hit the ground running the next day. I barely watch television, it watches me."
A typical work day for superwoman goes a little something like this: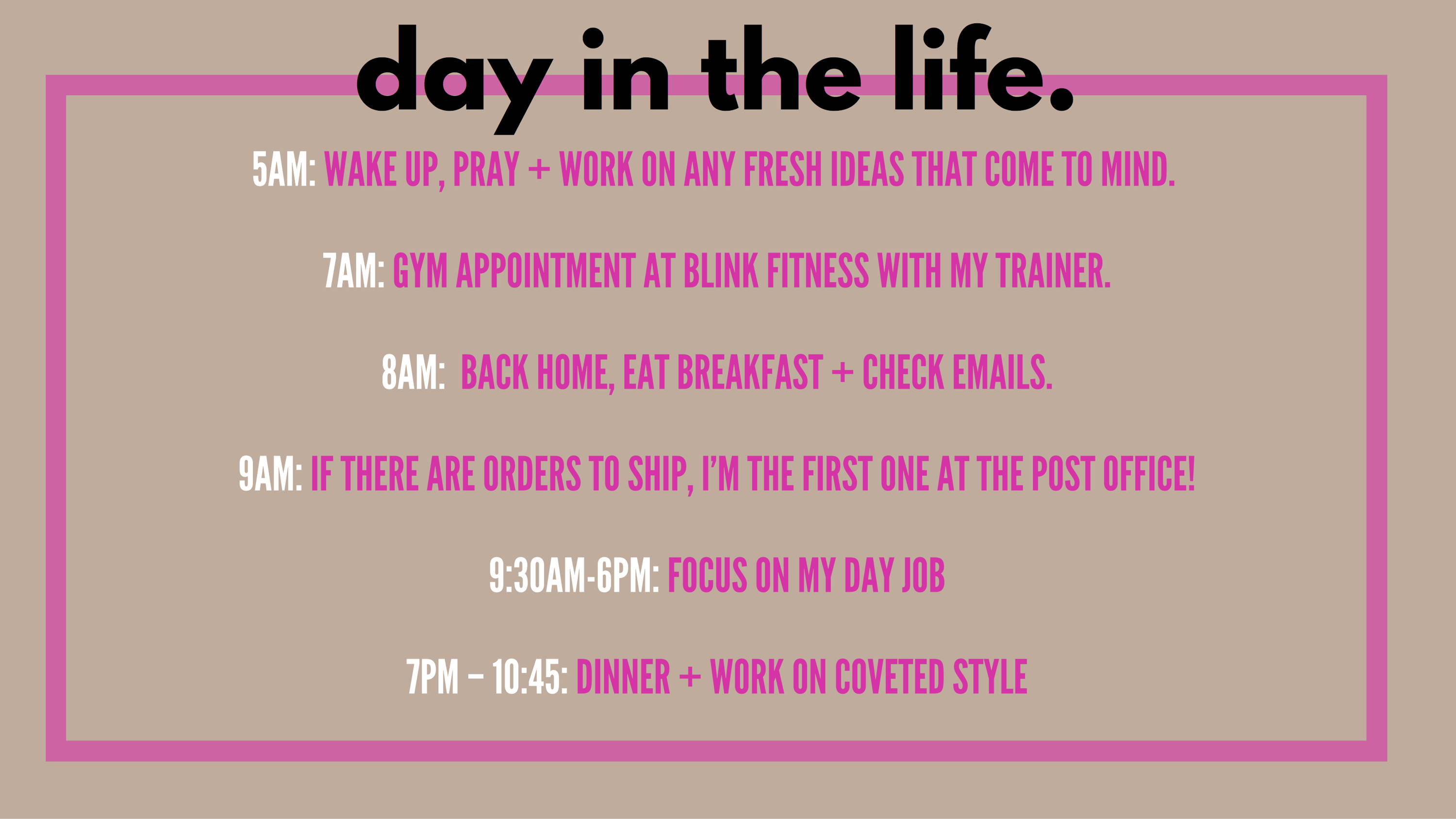 "A normal weekend involves spending time my S.O., Mike. Mike works for NYC DEP and also has a blossoming real estate business. We both have hectic schedules, but we make it work because we support and understand each other. Outside of spending quality time with Mike, I use my weekends for Coveted Style. I currently manage the business alone, so for now, it's #teamnodaysoff."
Secret weapon? Apparently, thick skin helps with the bounce back.
"My secret weapon is thick skin. The challenges I faced growing up helped me develop a very thick skin. I was prepared for getting no support, being broke, hearing the word 'no' and more. I learned from the stories of other entrepreneurs I admire. When I told my dad I was starting a business he said: 'Be prepared to lose some friends.' Sure, some of these experiences have happened, and some are yet to come, but my thick skin allows me to see the bigger picture and bounce back very quickly."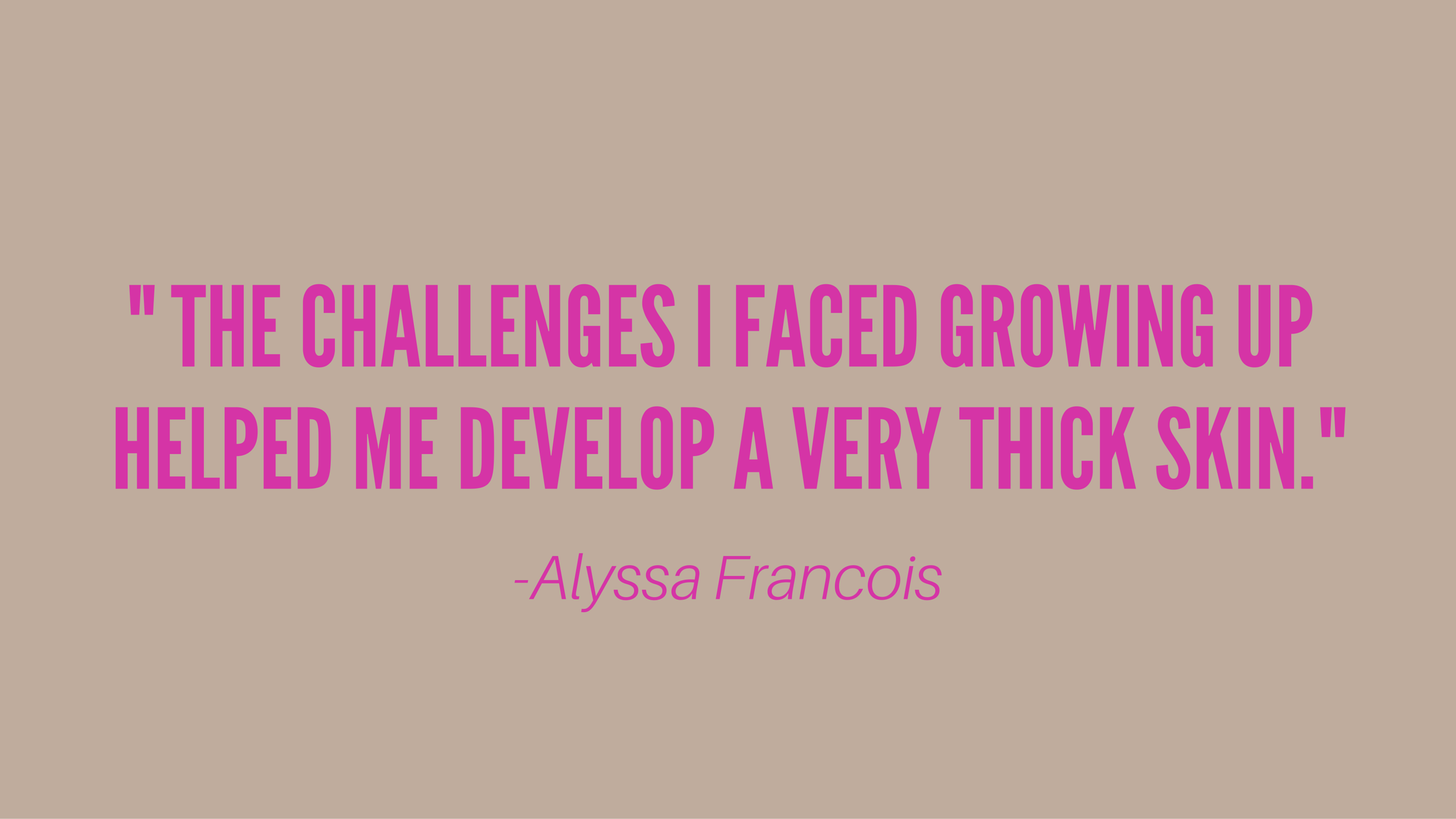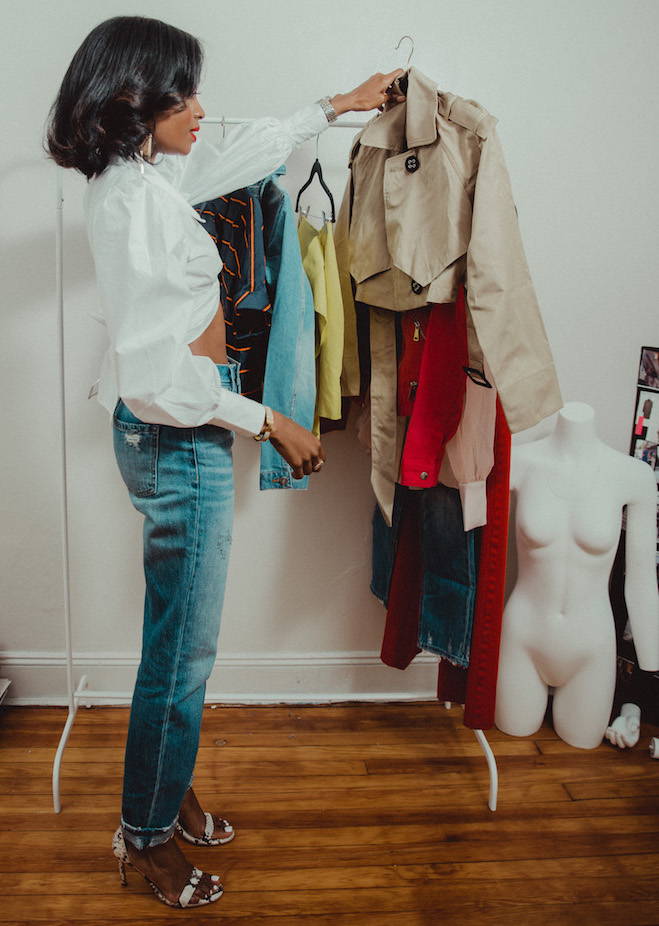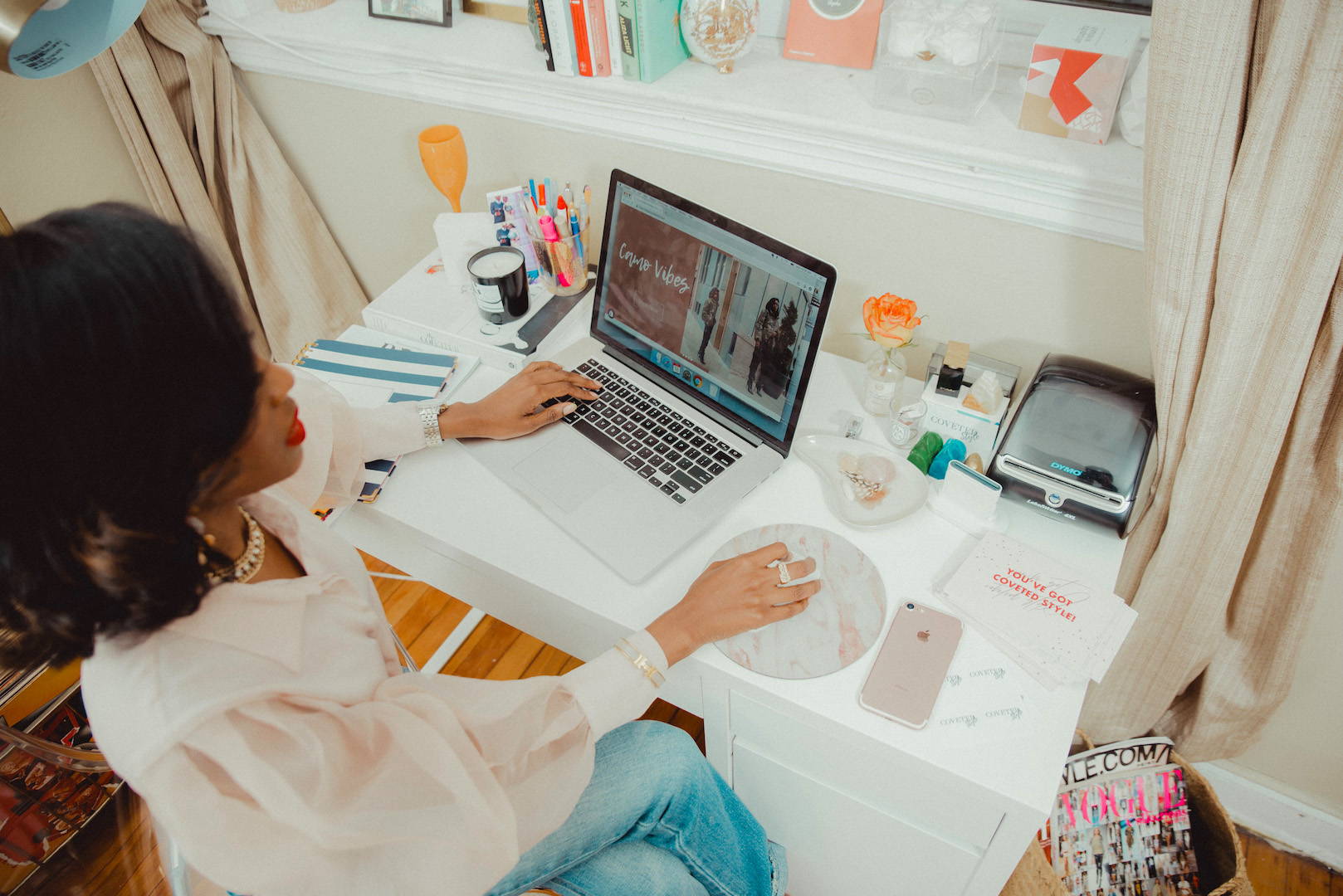 Alyssa believes in opening doors for other female entrepreneurs. She built a table, opened the boardroom doors, and she's actively giving women a seat.
"I try to support other women in the best way I can and I'm serious about this, which is what inspired The Coveted Boss series. I love celebrating the unique style of others and their stories, and building a strong, diverse community. I feel like so many talented women are overlooked if they don't have a certain amount of followers; we keep seeing the same faces over and over in this industry. We all have to start somewhere and we all have the ability to influence whether it's in a small or big way. I definitely see Coveted Style spotlighting more women in a multitude of interactive and inspiring ways.
I get a lot of DM's from women who want to start a business, and I feel so honored that they trust me with their ideas. For many of them, the advice is the same: just start! Seriously, after you just take that first step, the next one appears. That's what happened to me, and to many other entrepreneurs whom I admire. You just have to get moving, get out of your own head, use the resources you have, and not care about what anyone else thinks. Two years ago, I had a vision, and today, I'm running a business I love! And I can't wait to see what the next steps bring me."
Have questions or comments for Alyssa? Drop a line below
6 comments
Wow, wow and just wow! This article was beyond fruitful. You are the TRUE definition of perseverance. I admire your ability to make routine not taboo. So many people stray away from routine due to its negative attachment. But man your routine is what is keeping you focused! It's building you and your brand! I can't wait until your brand becomes even bigger !
Shyane Dejesus
March 06, 2019
Keep going we are rooting for you. Btw I read part of the article to my 5 year old daughter and she was so amazed. She thinks you're cool. Showed her your pic and she said Ms. June! 😁
This was an amazing read! I can definitely say you've supported my dreams and I can't thank you enough. Keep going! <3
Alyssa, you are Amazing! Keep " Shooting for the Moon" " You are the original " BMW"⭐️⭐️⭐️⭐️⭐️!
Love your passion. talented , focused, go-getter!!!
You're a badasss! This was such a great read, I got to know you a little bit better. Thanks for sharing
Leave a comment