Giuliana Rancic on Clean Beauty and Kindness
Author Alyssa Francois / Category Coveted Boss / Published: Mar-10-2019
Here at Coveted Style HQ, we are inspired by women who conquer their greatest challenges and use them to their advantage to change the world one small act at a time. Giuliana Rancic, for us, is one of those women. After her cancer diagnosis in 2011, Giuliana became more conscious of the products she used leading her to step into the clean beauty industry creating her own luxury, non-toxic skincare line, Fountain of Truth Beauty.
If you follow us on Instagram, you would have seen our backstage access at the Nicole Miller F/W '19 runway show where each model was prepped with the skincare line. We can tell you first-hand if you want true, clean beauty, this is a brand you should consider incorporating into your skincare routine.
We couldn't pass up on the opportunity of including Giuliana in our Women's Month series so we got some insight on her brand and why being kind is her superpower. Read below:
What Inspired Fountain of Truth Beauty:
"After being diagnosed with breast cancer at the age of 36, I was determined to find skincare products that were safe to use. Frustrated with the inability to find what I considered to be a non-toxic skincare line that also treated the appearance of fine lines, discoloration and other skin issues, I committed myself to creating my own clean products and sharing them with people of all ages.
When thinking of what to call my eco-luxe beauty line I wanted the name to describe what it is...truthful. I believe clean beauty helps create a radiant, more youthful looking complexion without having to sacrifice on performance. The name actually came to me quickly and very naturally and my friends and family loved it right away."
"Being kind to people and treating them with respect. It's something I do every day with whomever I come across. I always say hello, I smile, and ask people how they're doing. I genuinely care about people and I think that is so important in this world."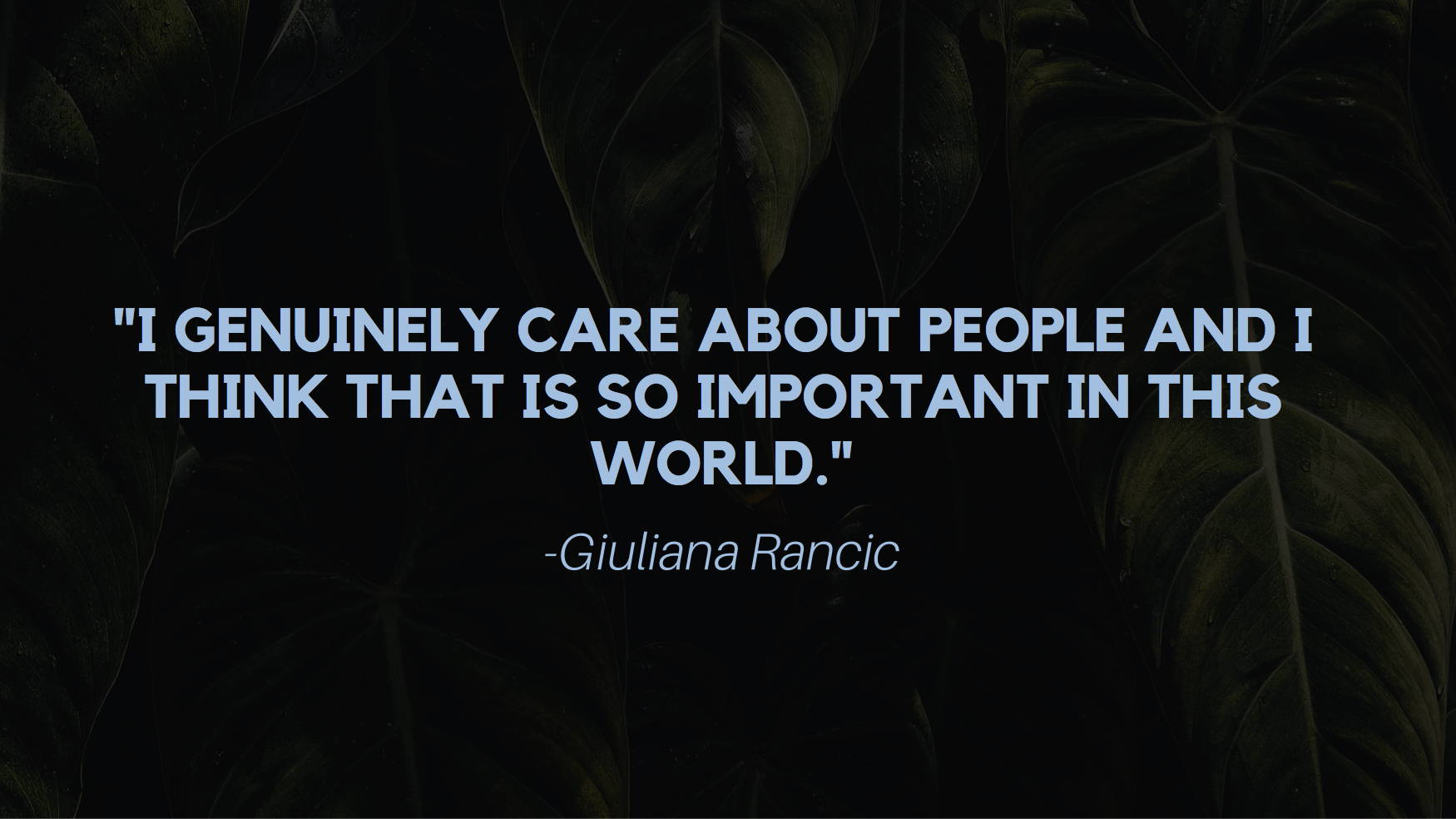 Have questions or comments for Giuliana? Drop a note below!
Leave a comment